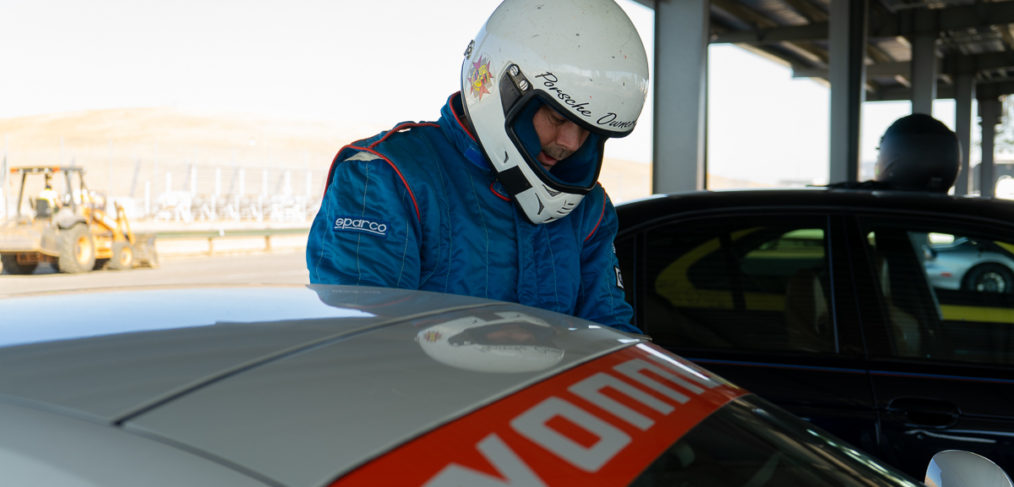 A Meeting of Worlds
A Meeting of Worlds
On the heels of Vegas, renown for combining a "best of" sanitized approximation of Paris, Venice, Rome, and Cairo, team Vonnen made our way to Thunderhill Raceway – a combination of the best features of Sonoma Raceway, Laguna Seca, Buttonwillow and more – minus the car destroying barriers.
As before with Shift Sector, our journey began before the sun rose, fueled in equal parts by caffeine and a full tank of 91 octane. Also as before, the Tesla Model 3 tagged along, and true to form, its proclivity for superchargers introduced us to off-the-beaten path roadside attractions – in this case, the Vacaville outlets.
Making Good Speed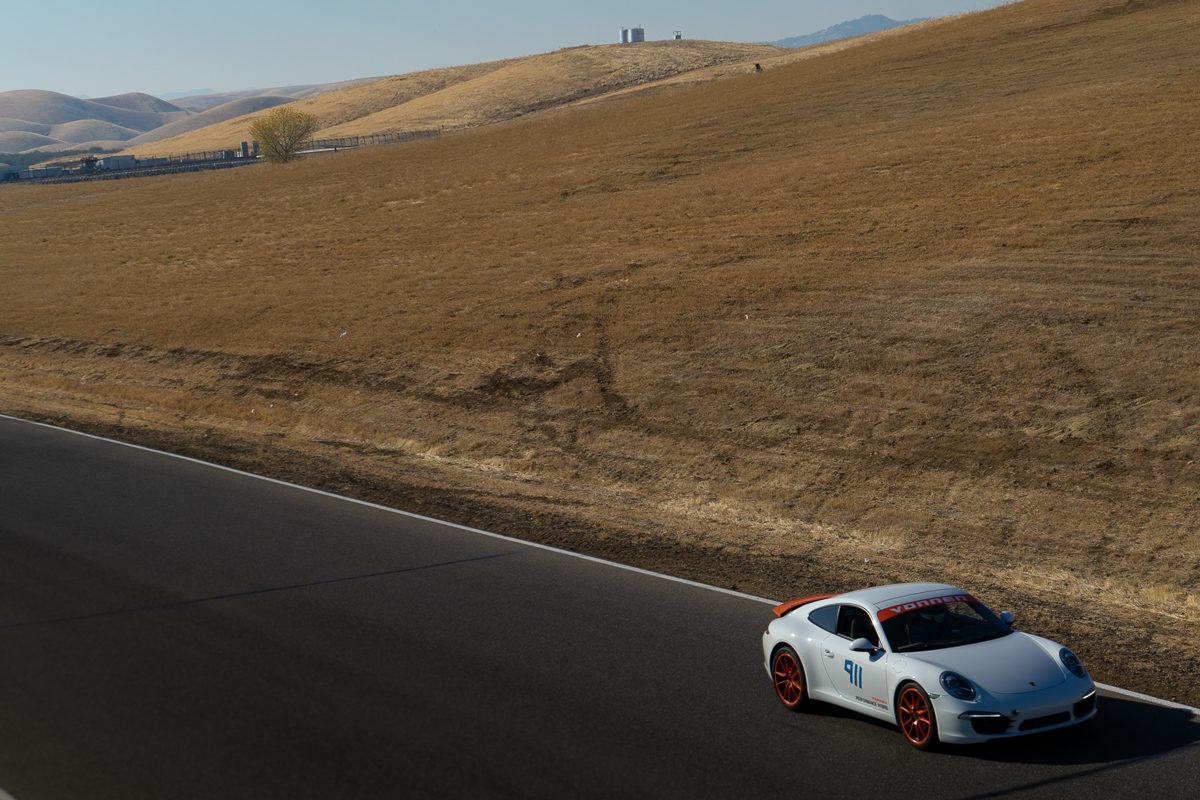 With a goal of making the 8:30 a.m. drivers meeting, progress on the 3-hour drive to Willows, California was swift, and thankfully, uneventful. But it was our speed at the event that ultimately mattered more. As a private event, the format for the day, we learned, would be simple. Rather than being broken out into drive groups with pre-determined sessions, we would be able to run as often and as long as we wanted. This turned out to be both a blessing and a curse. On the one hand, there was no time pressure to stop futzing with the power delivery algorithms in order to get the car out on track and actually test them out. On the other hand, we did really need to get the car out on track in order to put it through its paces… and get it out on track we did.
Stress Testing Shadow Drive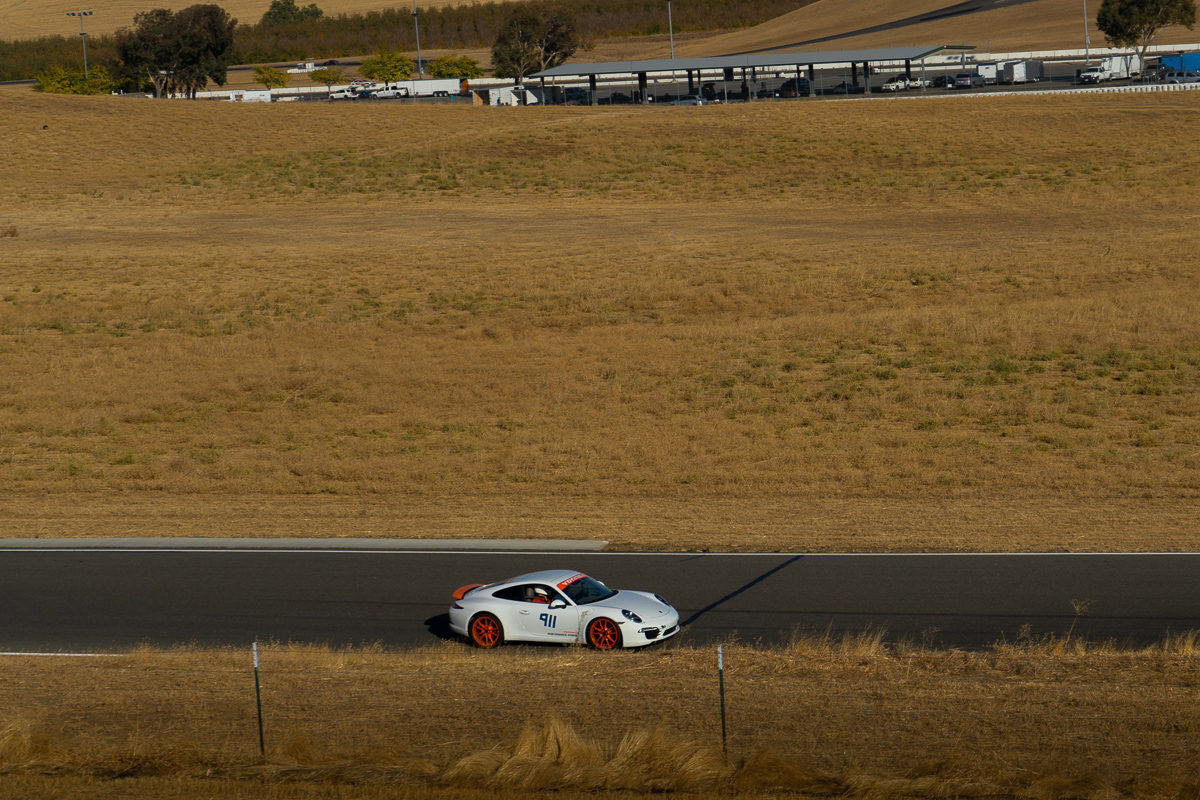 The premise behind Shadow Drive has always been to develop a system that could not only handle, but thrive, in an environment where it was being pushed lap after lap for hours on end. In order to do this, we needed to validate that the system was capable of cooling, replenishing, and managing itself seamlessly and predictably – and it performed these functions in spades, exactly as it was engineered to do. What we perhaps hadn't as fully appreciated was the profound impact the phone app had to the driving experience as we were able to use the Shadow Drive app interface to play back the previous lapping session and relive the entire experience as seen from a power delivery standpoint. We could note the exact amount of power being delivered or regenerated, for the precise amount of time, on a turn-by-turn basis. In fact, this entire experience was so gratifying that we are very much determined to work it into the app experience as something that could enhance a Shadow Drive owner's track day – or even street driving on their favorite stretch of road.
In Good Company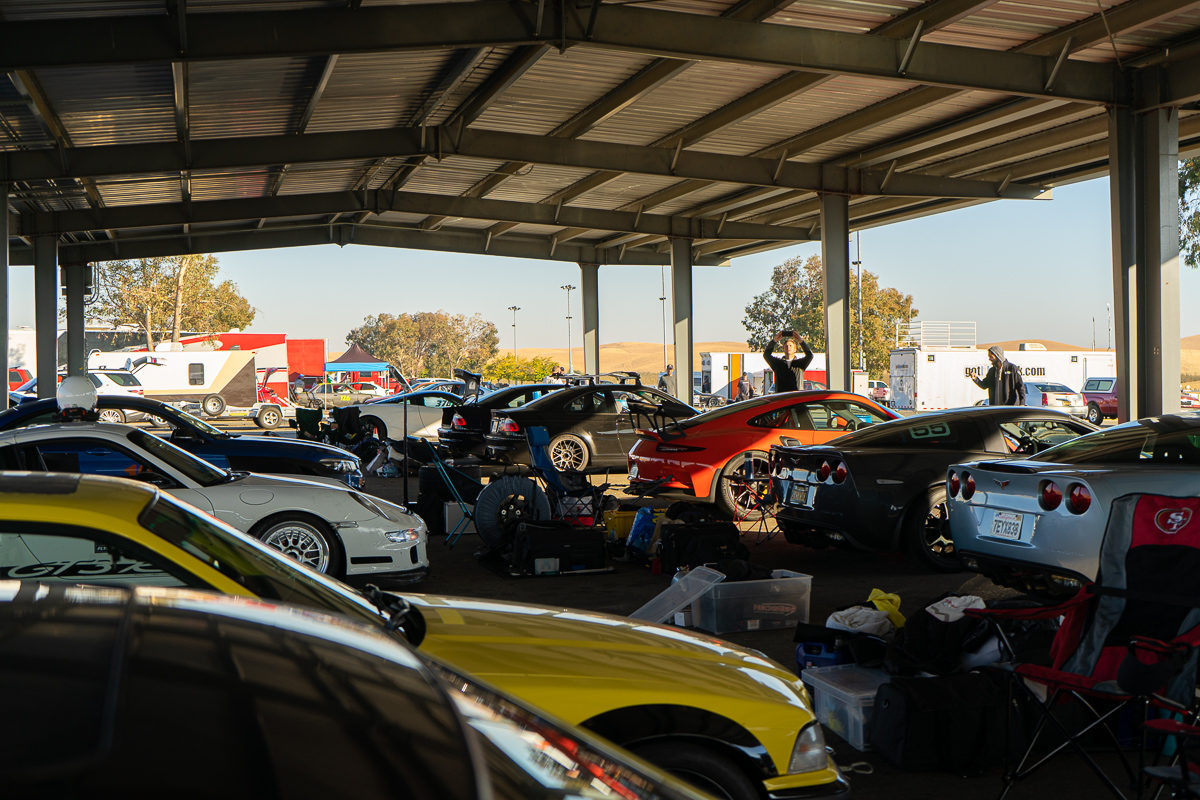 As at Shift Sector before, we found ourselves rubbing shoulders, but thankfully not paint, with a bevy of GT2s, GT3s, McLarens, and other high caliber track weapons. However, as this was a dynamic setting – as opposed to running point to point – the ability of a car to continue to turn in lap after lap, despite temperatures in the 80s, proved to be the variable that determined whether a car spent more time in the pits cooling and recuperating or out on track dominating the asphalt. Full credit here to Porsche – as robust as our system has demonstrated to be, it would have been all for naught if the rest of the car, including engine, brakes, and suspension, weren't also up to task.
We had one mysterious intermittent clunk that turned up with PASM on, but seemed to resolve with PASM off, so the day was able to continue without incident.
As a small, private event of just 40 or so cars (dwindling by attrition down to 10-15 by day's end) we would like to say there was a strong sense of comradery among the participants, but this actually wasn't the case. Far from a character indictment, this was just as byproduct of owners and teams being entirely focused on pushing their cars to their limits and maximizing time out on track.
Stories to Tell
The day ended as it began – with the Vonnen car driving back just as it arrived, only with GoPro batteries depleted and drivers sated from a long day's workout. With straight line and road course testing well underway, team Vonnen is just getting started in our racing validation efforts. When we will call these efforts "good enough" is not entirely clear, but if the team has any say, it doesn't sound like that will be anytime soon.